WEINIG Hydromat 3500: The new moulder for effective production of architectural mouldings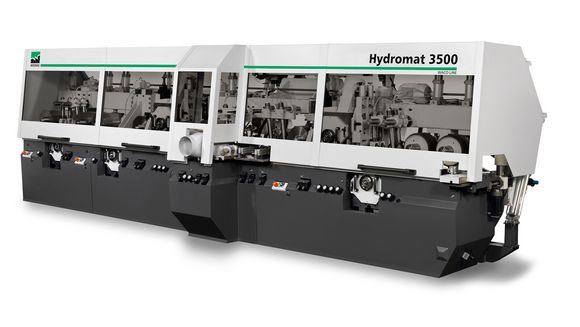 The Hydromat 3500 is the ideal machine for the production of architectural mouldings, panels and beads. From the simplest tongue and groove, all types of panel and crown moulding to interior and exterior cladding, decking, parquet, window profiles and much more. You can produce everything easily and highly efficiently on the same machine.

Setups are fast and simple thanks to the full CNC controls as standard and the 100 mm axial adjustment on lateral spindles. You can prepare the machine for profile changes without additional tool changes to maximize tool and time utilization. And when tool changes are necessary, these can also be performed in no time at all thanks to the intelligent ergonomics.

Do you manufacture hardwood, softwood or even MDF? On this machine, you can produce all of these with outstanding surface quality.

Do you want to produce planed products in large volumes? The Hydromat 3500 can also do this with impressive results. Plane with speeds up to 250m/min with completely accurate dimensions and outstanding quality thanks to the strong and impressive structure of the machine.

The Hydromat 3500 allows you to work with both small and large dimensions - up to 230 mm as standard (300 mm optional). You can also switch between dimensions, straight, planed and rounded corners, or even initiate splitting - all with a single click. Your production can re-commence within no time at all. This makes production ultra-efficient and flexible for large batches - as well as smaller runs.
The Hydromat 3500 is the perfect machine for each and every type of manufacturer that produces solid wood products / construction timber, finger-jointed wood, glulam or lamellae.
Prices
x
Different requirements - different prices
The price of a WEINIG machine is just as individual as your requirements are. Therefore, let us discuss briefly what is most important to you – you will then receive our preliminary, non-binding quote.
Personal advice
x
Personal advice – for higher productivity and greater efficiency
Together with your WEINIG expert you will find the ideal machine for your requirements. Simply submit the completed form, and your local WEINIG expert will be happy to discuss all further details with you.
---
The WEINIG Hydromat series provides
Solid and robust construction
Modular design: the right machine for each application
Special spindle combinations and elements for special applications
Outstanding surface quality
High level of repetition precision
Quick and easy setup
Easy to operate
Maximum work safety
Optimal integration into existing system solutions
Short pieces? Short roller gap!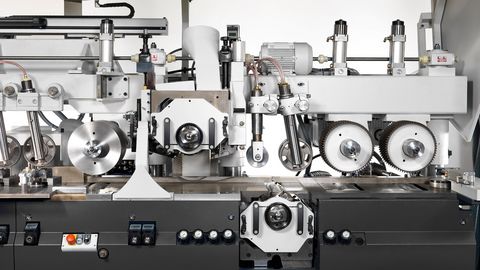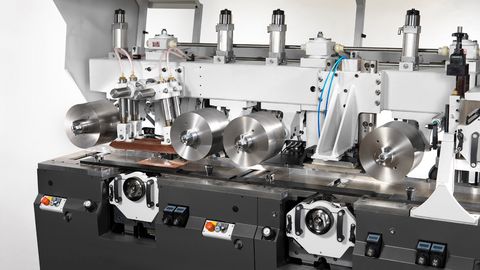 The tight roller spacing (less than 1,200 mm) and their large diameter (250 mm) guarantee secure transport even with short pieces of timber.
For extremely short dimensions (below 850 mm), there is also the option of increasing the number of feed rollers.
The double top pressure rollers opposite to the left-hand vertical spindle constantly adapt themselves to the tool setting and hold the workpiece ideally for machining.
Two additional pressure rollers on the vertical spindles further ensure that the work piece is held stable at the tool.
Separate feed motors for optimal transport
The easily controlled separate feed motors optimally manage transport – whether end-to-end or in individual pieces, e.g. for humidity measurement or with scanner solutions.

Surface planer
Surface planer for straight and profiled workpieces
---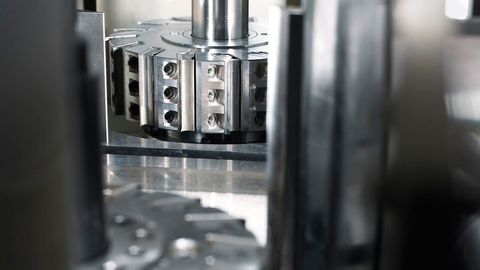 Opposing of floating vertical spindles
The use of opposing vertical spindles achieves optimal straightness, parallelism shoulder accuracy – essential for tongue and groove for quality parquet, for example.
---